POWER SUPPLY DESIGN WORKSHOPS
The most useful power conversion course I've ever taken is Dr. Ray Ridley's several day seminar on power conversion. Absolutely wonderful and very good notes, plus he includes a license for his design software. From my personal experience, this one is a no-brainer! I HIGHLY recommend it for anyone pursuing a power conversion career.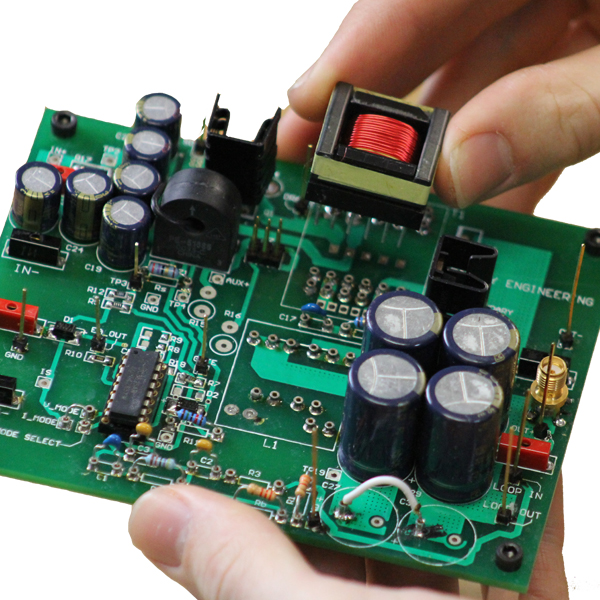 For over 22 years, design engineers have attended our intensive four-day laboratory workshops to gain a unique hands-on experience. Mornings are steeped in theory, design ideas, control schemes and magnetics applications. Afternoons are spent in the lab exploring and applying concepts, winding custom magnetics, building and testing circuits, and optimizing designs.
This is an industry-centric workshop guaranteed to provide skills that will boost productivity. See immediate results in the following areas:
New hire engineers will move rapidly from inexperienced to highly productive with a structured design approach.
Experienced engineers will refine their skills and accelerate their design with our unique tools and common-sense training.
Design, build, test and debug a flyback power supply for multiple outputs using any controller—suitable for bias supplies up to 50 W, motor drive gate drives, consumer and industrial electronics.
Design, build, test and debug a forward power supply using any controller—suitable for power levels to 200 W.
Understand how to design, specify and qualify transformers and inductors from vendors or for custom production—with power levels to 10 kW.
Learn how to measure control transfer functions and optimize loops for single and multi-loop converters at power levels to 10 kW.
Reduce days of trial-and-error feedback design to just a few hours with our structured approach. > Learn how digital control will impact design in the future.
Each engineer receives the following:
Four days intensive training guaranteed to improve design skills and reduce design cycle time
RidleyWorks® Control and Magnetics Design Software, by Dr. Ray Ridley - the industry's leading software for comprehensive power supply design
Lab notes, course notes, and lunch
Learn first-hand from Dr. Ray Ridley, one of the top power electronics industry consultants and inventor of the most accurate model available for current-mode control. Dr. Ridley combines the teaching of theoretical and practical concepts, and hands-on experience with the latest high-tech design software and laboratory instruments. It's an educational opportunity you can't afford to miss.