[086] Optimizing Foil Windings for Power Supply Magnetics
Choosing the right foil thickness affects total winding dissipation.
Introduction
The performance of foil windings is examined for both transformer and inductor windings in a full-bridge converter. Many factors affect the proper choice of foil gauge when designing for maximum efficiency.
Full-Bridge Power Supply
As power levels are increased and output voltages drop, it is common to have just a few turns in the windings of inductors and transformers. When this happens, standard round wires are usually not the best choice for building magnetic structures, and foil is often used. With a foil winding, the width of the foil can be selected to completely fill the width of the bobbin, making much more efficient use of the space available.
The number of turns on the magnetics determines the number of layers of foil to be used. All that is left to select is the thickness of the foil. In conventional magnetics design, at low frequencies, the window is filled by selecting the appropriate large value needed to do this. However, depending on which winding is being designed, and the current waveform in that winding, this will not always lead to the minimum-loss design.
Figure 1 shows the schematic of a full bridge converter with key component values and input and output specifications.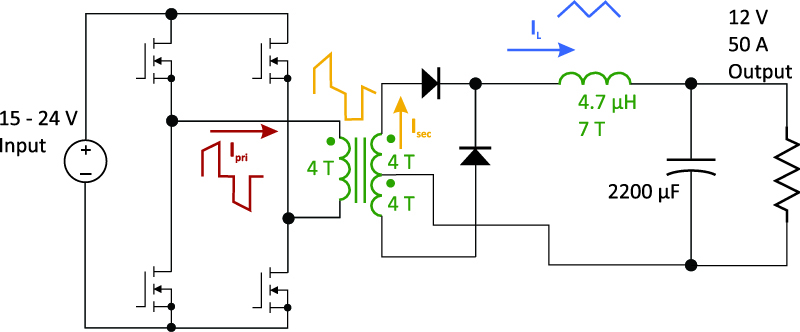 Figure 1: Full-Bridge Power Supply with Input and Output Specifications
Continue reading this article?
COM_CONTENT_REGISTER_TO_READ_MORE_TEXT