POWER SUPPLY DESIGN WORKSHOPS
5-DAY POWER SUPPLY DESIGN WORKSHOP 'LIVE'
"Online format of course was very effective - would recommend to anyone who works/studies in an applicable field.""I really enjoyed the workshop as it provides me hands on training with combination of some practical theories, instead of complicated equations and rules, which is very hard for me to remember and apply in the real world.""Perfectly mimics the in-person experience without having to leave home!""I've designed switching converters for many years, and those designs were successful, but I can only imagine how much easier my life would have been if I had taken this class 20 years ago."
"This course holds great value. RidleyWorks is a powerful design tool. RidleyBox simplifies test equipment and is offered at a reasonable price. Dr. Ridley is a good professor, both theoretical and practical knowledge is off the charts."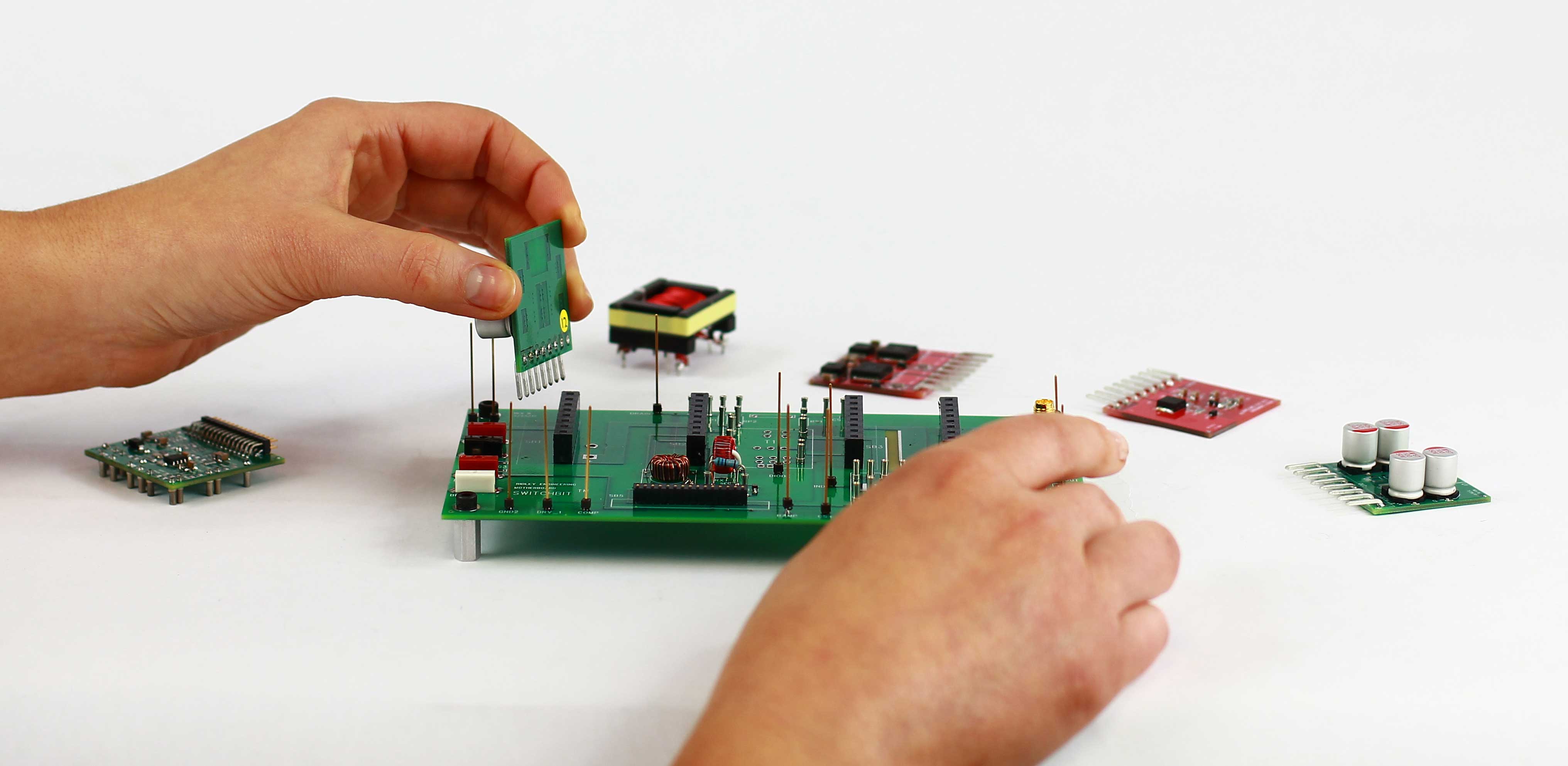 For over 23 years, design engineers have attended our intensive four-day laboratory workshops to gain a unique hands-on experience. In 2020, we pioneered a new learning system. Our LIVE format allows you to engage in a remote learning experience while performing experiments from the safety of your own office or home. Save travel and lodging expenses and enjoy live interaction with Dr. Ridley. In 2021, we expanded the workshop from four days to five.
We ship the workshop kit to you. The kit includes everything you need to follow the lecture and perform all experiments from our traditional 'in-person' experience:
RidleyBox® - including RidleyWorks® software, 4-channel frequency response analyzer, 4-channel 200 MHz oscilloscope, universal injector, onboard computer, camera and microphone, and communications software
SwitchBit® Development Boards, magnetics building kit
Load Bank, Power Supply
Tools, Parts and Accessories
Lecture Manual and Lab Manual
All you need is a monitor with sound and a soldering iron. The RidleyBox talks to you to signal measurement progress so that you can multitask. We move from theory lecture to lab experiments intermittently throughout the day to break up the 'listening' time with 'active experiment' time.
This is an industry-centric workshop guaranteed to provide skills that will boost productivity. See immediate results in the following areas:
New hire engineers will move rapidly from inexperienced to highly productive with a structured design approach.
Experienced engineers will refine their skills and accelerate their design with our unique tools and common-sense training.
Design, build, test and debug a flyback power supply for multiple outputs using any controller—suitable for bias supplies up to 50 W, motor drive gate drives, consumer and industrial electronics.
Design, build, test and debug a forward power supply using any controller—suitable for power levels to 200 W.
Understand how to design, specify and qualify transformers and inductors from vendors or for custom production—with power levels to 10 kW.
Learn how to measure control transfer functions and optimize loops for single and multi-loop converters at power levels to 10 kW.
Reduce days of trial-and-error feedback design to just a few hours with our structured approach. Learn more about GaN.
Each engineer receives the following:
Five days intensive training guaranteed to improve design skills and reduce design cycle time
RidleyWorks® Control and Magnetics Design Software, by Dr. Ray Ridley - the industry's leading software for comprehensive power supply design
Lecture Manual, Lab Manual and Certificate
Learn first-hand from Dr. Ray Ridley, one of the top power electronics industry consultants and inventor of the most accurate model available for current-mode control. Dr. Ridley combines the teaching of theoretical and practical concepts, and hands-on experience with the latest high-tech design software and laboratory instruments. It's an educational opportunity you can't afford to miss.