[090] Core Loss Modeling - Part II Incorporating Duty Cycle Effects
Improved formulas for magnetics core loss with duty cycle effects.
Introduction
As modern power converters move towards higher efficiency, it is essential to have better models for all of the loss mechanisms in your components. In the first part of this article, we talked about the need for a single continuous equation to match the empirically-measured losses. In this second part, the effect of different waveforms and duty cycle are incorporated into the modeling.
Magnetics B-H Loops
Part I of this article [7] showed how a single adaptive equation could be used for predicting the core losses of a ferrite material. Figure 1 shows the hysteresis loss mechanism for a core, and gives the specific equation for the Magnetics "R" material. The equation adapts itself to the changing slope of the curves with frequency, and avoids the need for discrete changes to the equation with different frequency bands.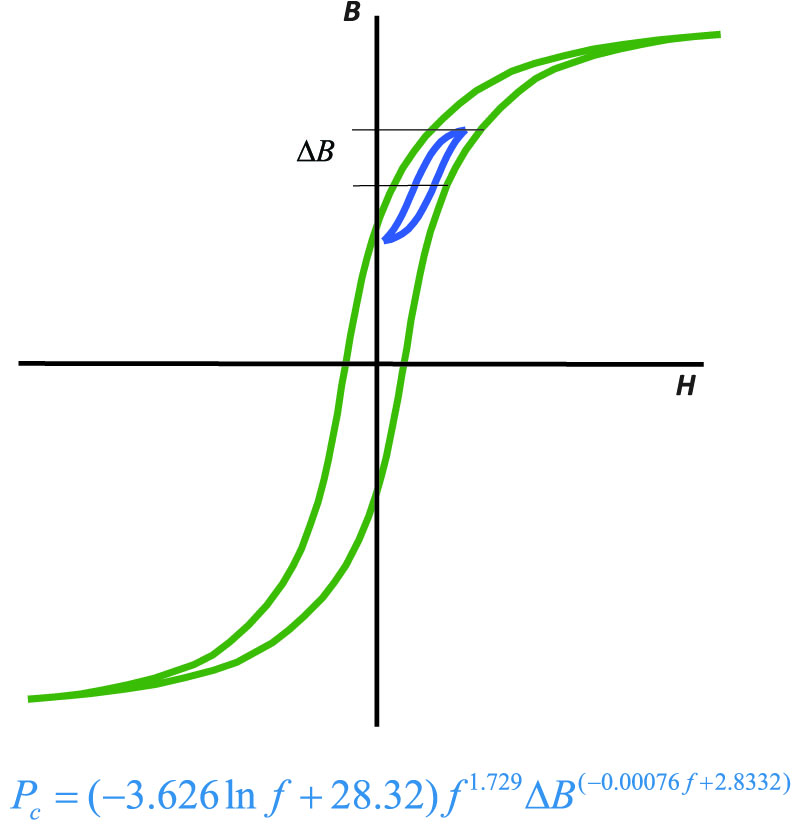 Figure 1: B-H Loop for a High-Frequency Material with Core Loss Equation for R Material
Continue reading this article?
COM_CONTENT_REGISTER_TO_READ_MORE_TEXT