[030] Frequency Response Measurement Part 8: More Step-Load Testing
Further examples of why step-load testing will not give you the design information that you need.
Introduction
In this article, Dr. Ridley continues the topic of frequency response measurements for switching power supplies. This eighth and final article in the series shows how step-load testing cannot provide sufficient insight into how to redesign systems that are near instability.
Step Load Testing
The seventh article of this series showed three different converter step-load responses. For the first response, it was shown how a simple gain reduction stabilized the system. However, the other two responses do not improve with a reduction in gain, as we will see, and the step-load test offers no guidance on how to improve the design.
Buck Converter Transient Response – Too Little Gain
Figure 1a shows a step-load transient response for a buck converter with voltage-mode control. The converter has a 4 kHz oscillatory response, indicating insufficient phase margin.
In the previous article, reduction of loop gain was the proper solution to improve the response. However, in the buck converter case shown here, reducing the gain makes the stability problem worse. The step load response is even more undamped, as shown in Figure 1b
The proper solution in this case is to increase the gain of the feedback loop, resulting in the response of Figure 1c.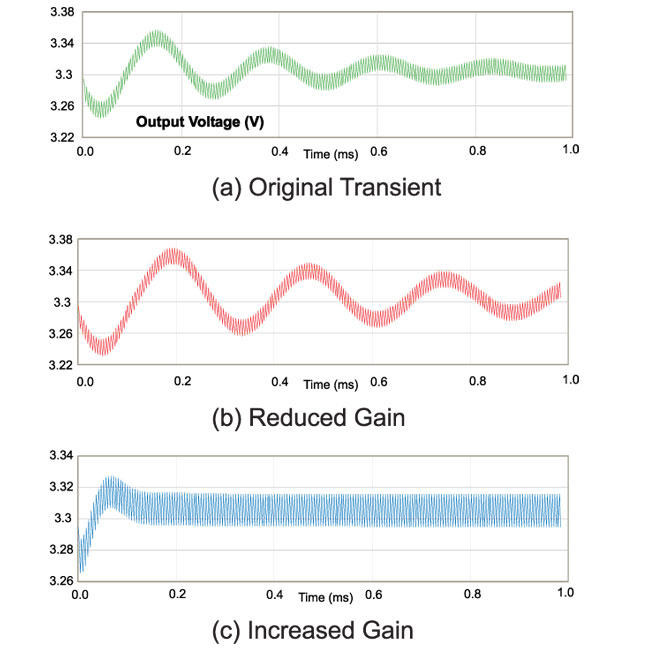 Figure 1: Transient Load Response of Buck Converter (a) Before (b) After Gain Reduction and (c) After Gain Increase.
Continue reading this article?
COM_CONTENT_REGISTER_TO_READ_MORE_TEXT