[079] Input Impedance Interaction for Board-Mount Boost Converter
How the point-of-load boost converter control characteristics interact strongly with the input capacitor.
Introduction
This article shows how board-mount power supplies can easily interact with their power sources, resulting in distorted transfer functions in the open-loop measurements. It is important in many cases to build system level models, and to verify predictions with hardware measurements.
Boost Converter with Lab Power Supply
Board-mount power supplies use multilayer ceramics for both their input and output capacitors. The inherently low ESR values lead to transfer functions with higher Q than converters using electrolytic capacitors, and this can lead to interesting effects when making measurements.
Many newcomers to the field of power supply design are very well trained in running simulations of their power supplies, and it is often a surprise to them to see how much the real world deviates from even the best thought-out models. More seasoned designers are less surprised by this – they have long been aware that predictions of transfer functions must always be supported by good lab data.
Figure 1 shows the schematic of a boost converter designed for a 13 V, 2 A load. The input source for testing the converter was a 20 A adjustable bench power supply connected via about 50 cm of cable to the input of the boost converter.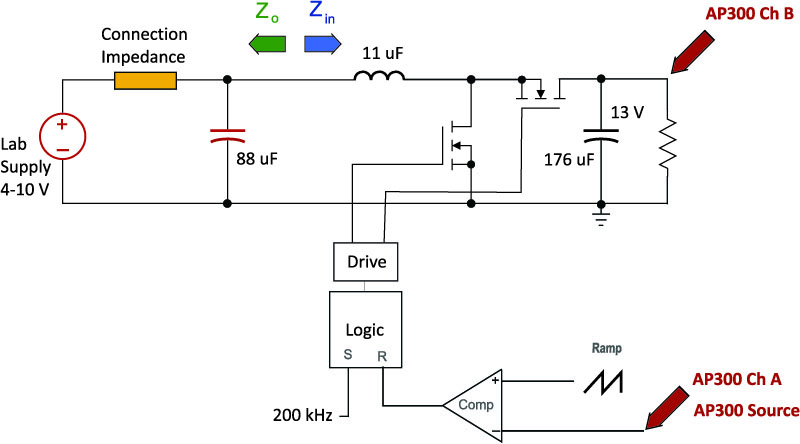 Figure 1: Boost Power Converter with Lab Supply.
Continue reading this article?
COM_CONTENT_REGISTER_TO_READ_MORE_TEXT