[069] PWM Switch Model Review
A review of Vorperian's PWM switch model which completely changed the task of converter modeling.
Introduction
This article reviews PWM switch modeling, the simplest way to get the small-signal analysis for PWM converters. Dr. Ridley shows how to identify the switching elements, and discusses three forms of the model for different types of analysis.
PWM Converter Modeling
Soon after switching power supplies were implemented in industry in the 60s and 70s, it became apparent that they had unique issues with control that defied normal circuit analysis. This gave rise to state-space averaging, a technique with which the two distinct conditions of the power switch and diode could be combined and analyzed for the first time.
State-space averaging was a powerful analytical tool that enabled development of control systems for many years. However, it was mathematically cumbersome and difficult for newcomers to the field of power electronics to grasp intuitively.
Dr. Vatché Vorpérian developed the PWM switch model in 1986, which replaced the need for state-space averaging and simplified the analysis process. It was a very elegant and intuitive modeling approach, which is easily grasped by new students in the field. Twenty-seven years later, it is still the most accurate and useful way to analyze your circuit.
In this article, we look at the PWM switch elements, and the three forms of the equivalent circuit model which can be used for different types of analysis.
PWM Switch Model
Figure 1 shows the essential switching elements of a power supply. There must always be a controlled switch, and a diode (or second switch) that is on when the controlled switch is off. The junction of the two elements is connected to a common terminal, which will be connected to any inductors in the switching power stage.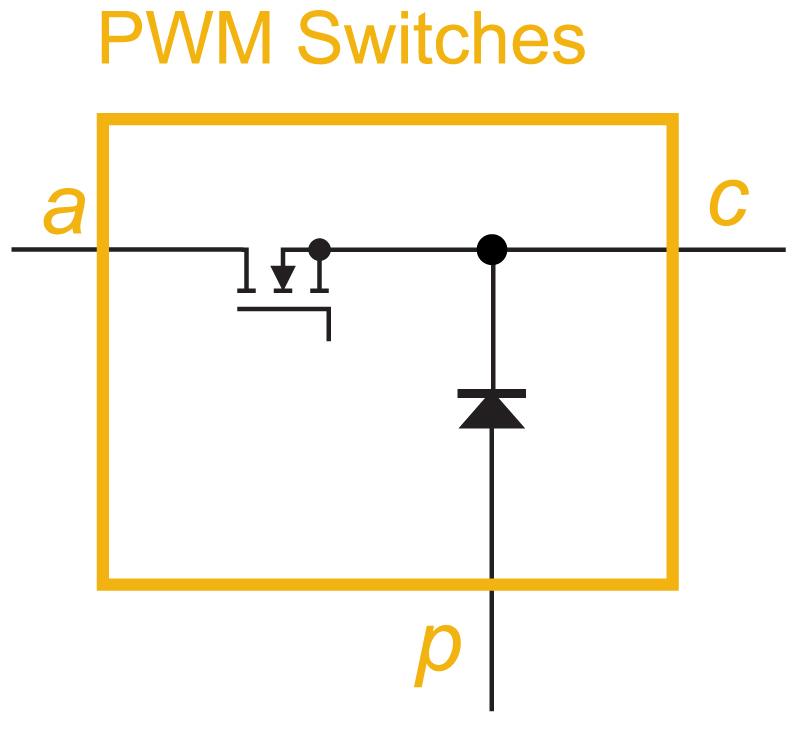 Figure 1: PWM switches needed to create a switching power supply. The diode can also be a synchronous rectifier if desired.
Continue reading this article?
COM_CONTENT_REGISTER_TO_READ_MORE_TEXT