[070] Tapped Boost Converter Modeling
Using the switch model to analyze the tapped boost converter.
Introduction
This article reviews shows how the simple and elegant PWM switch model, developed by Vorpérian in 1986, can be identified in more complex circuits such as the tapped boost converter. Straightforward rearrangement of the circuit reveals the PWM switch structure.
PWM Switch Modeling
As mentioned in the last article of this series [1], Dr. Vatché Vorpérian developed the PWM switch model in 1986, which replaced the need for state-space averaging and greatly simplified the analysis process. It was a very elegant and intuitive modeling approach, which is easily grasped by new students in the field.
Figure 1 shows the PWM switch arrangement identified by Dr. Vorpérian in gold. Once this configuration of switch and diode is found in the power circuit, it can be replaced by one of three equivalent circuits, depending on what kind of analysis is to be done.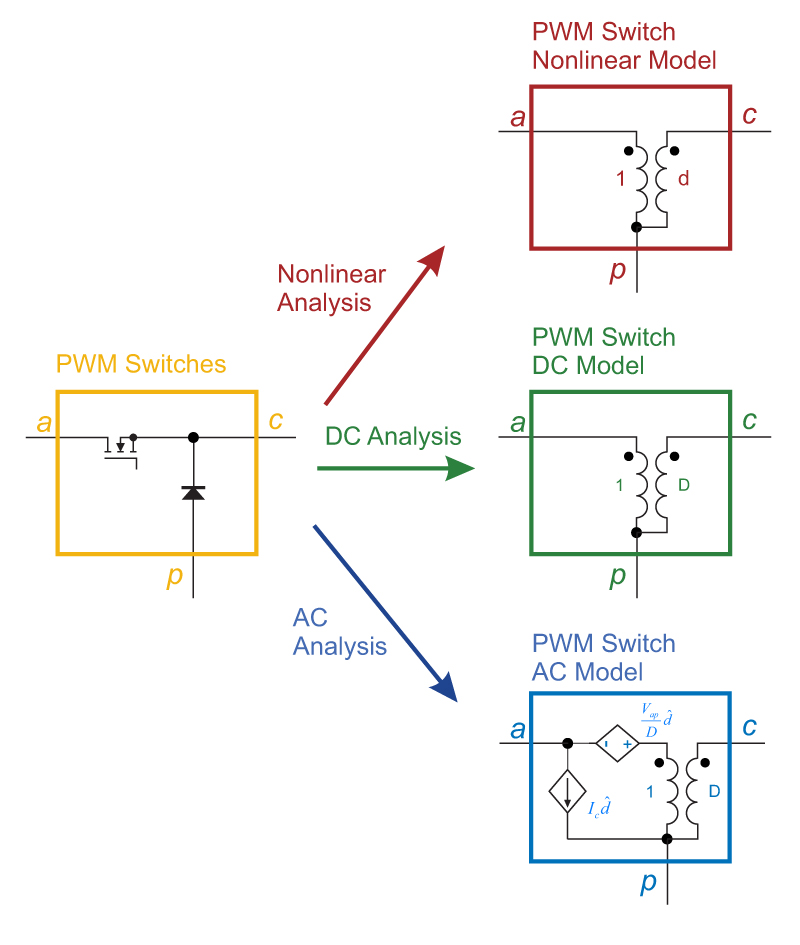 Figure 1: PWM switches and the three equivalent circuits used for different types of analysis
Continue reading this article?
COM_CONTENT_REGISTER_TO_READ_MORE_TEXT