[094] Current-Mode History and Loose Ends Part III – Lee's Model
Dr. Lee's early papers indicated a current loop crossover approaching infinity at D=0.5, violating Nyquist priciples by a large margin.
Introduction
In the third part of this series of articles, Dr. Ridley shows how Dr. Fred Lee's analysis of current-mode control resulted in a high modulator gain, and also shows the consequences of this gain on current-loop predictions.
Current-Mode Control Circuit
Figure 1 shows a buck converter with peak current-mode control. The instantaneous value of the inductor current is added to a compensating ramp, and compared to a control reference. This is the standard implementation of current-mode control, used widely in the power supply industry.
Figure 1: Buck Converter with Current-Mode Control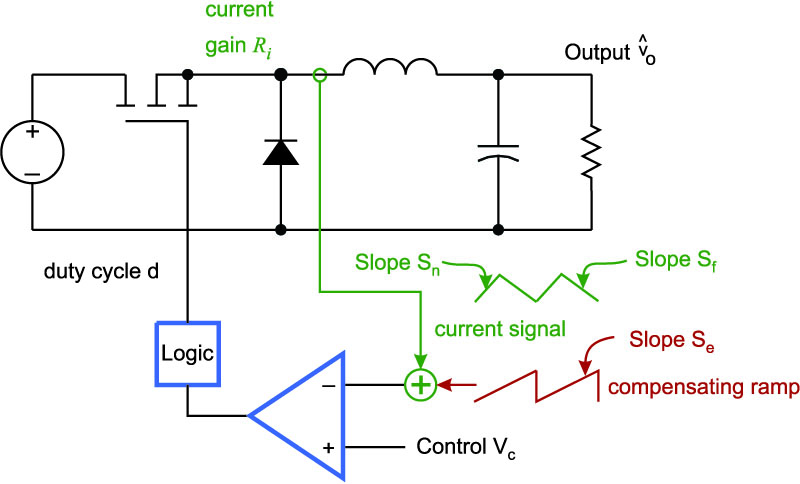 Figure 2 shows the average model for the buck converter with current-mode control. A feedback loop around the inductor current represents the current-mode feedback system. Riis the gain from inductor current to the voltage signal which is one input to the comparator. All quantities are known in this diagram except for the gain of the modulator, Fm In the last part of this series, we found Middlebrook's expression for the gain of the modulator.
Continue reading this article?
COM_CONTENT_REGISTER_TO_READ_MORE_TEXT