[068] Flyback Converter Development Part V - Control and Loop Gain
Flyback converter control and loop gain testing.
Introduction
This article is the fifth of a series in which Dr. Ridley shows the steps involved in designing and building an offline flyback converter. With full input voltage and full load applied, the control-to-output transfer function and loop gain is measured and compared to predictions.
Theory and Practice
The late and great analog guru Bob Pease had a quote which is always good to remember when designing power supplies:
"In theory, theory and practice are the same. In practice, they are different!"
I have been designing and measuring power supplies for over 30 years now. I don't recall ever meeting one power supply that didn't surprise me when testing it and making measurements. In this article, we will see how the measurement of a multi-output power supply does not conform to the predicted results, proving Bob's theory above.
Flyback Converter Control Measurements
Figure 1 shows the schematic of the flyback converter ready for small-signal measurements. The AP300 frequency response analyzer was used to inject a signal into the circuit across the 20 ohm resistor. The output signal from the AP300 was isolated with the Universal Injector, a wide-band transformer capable of injecting into control circuits from 0.1 Hz to 30 MHz [1].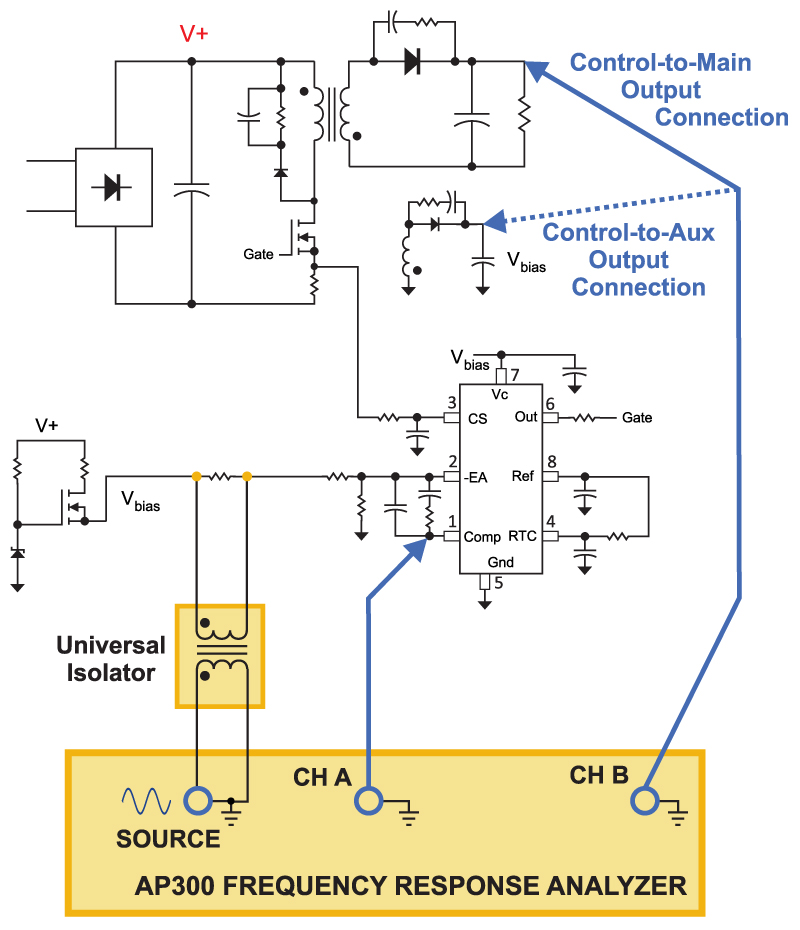 Figure 1: Schematic of the flyback converter with AP300 connections for measuring the control-to-output transfer functions.
Continue reading this article?
COM_CONTENT_REGISTER_TO_READ_MORE_TEXT