[065] Flyback Development Part II - Initial Testing
Flyback design bias and control circuit testing with high voltage.
Introduction
This article is the second of a series in which Dr. Ridley shows the steps involved in designing and building an offline flyback converter. The second part of the series begins testing on the bias and control circuit, and verifies the high-voltage operation of the power FET with a resistive load.
Initial Bias and Control Chip Testing
The specifications of the flyback power supply were given in Part I of this article [1]. Figure 1 shows the full schematic of the flyback power converter with the control, bias, and power stage blocks. All parts of the circuit are fed directly from the rectified ac input line.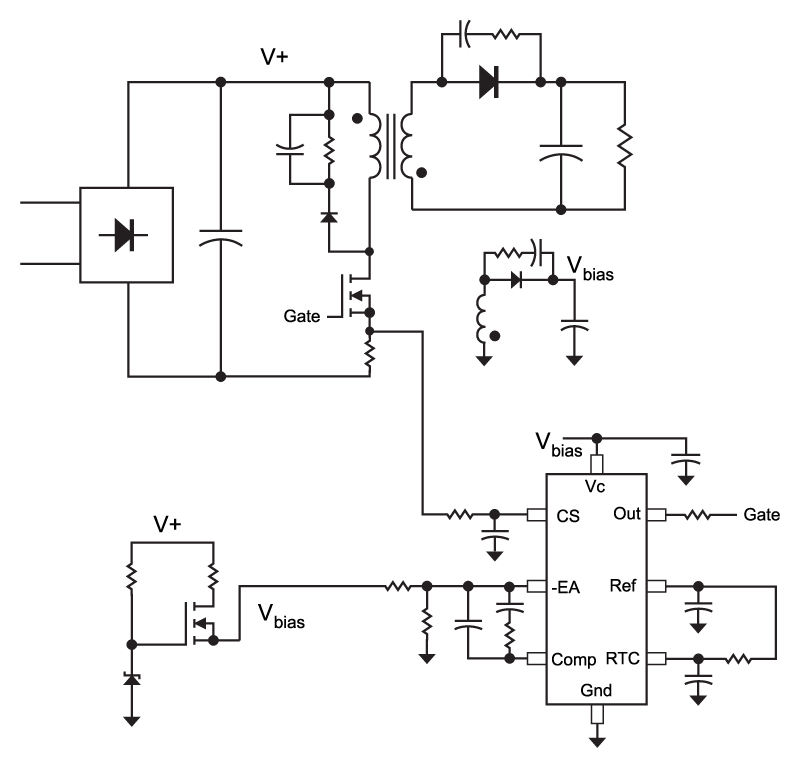 Figure 1: Full schematic of a flyback converter.
The most complex part of the converter is the transformer, and its design will impact the noise, regulation, and efficiency. Before this is placed in the converter, however, it is a good idea to test the primary side control, bias, and switching with the full input line voltage. This will reveal design flaws that can be remedied before the transformer is inserted.
Continue reading this article?
COM_CONTENT_REGISTER_TO_READ_MORE_TEXT