[067] Flyback Development Part IV- Current Sense, Snubbing, Regulation
Flyback design transformer and full power testing.
Introduction
This article is the fourth of a series in which Dr. Ridley shows the steps involved in designing and building an offline flyback converter. The power transformer is added to the circuit, and the current sensing and snubbers are designed to operate at full power without excessive stress on the components.
Power Transformer Testing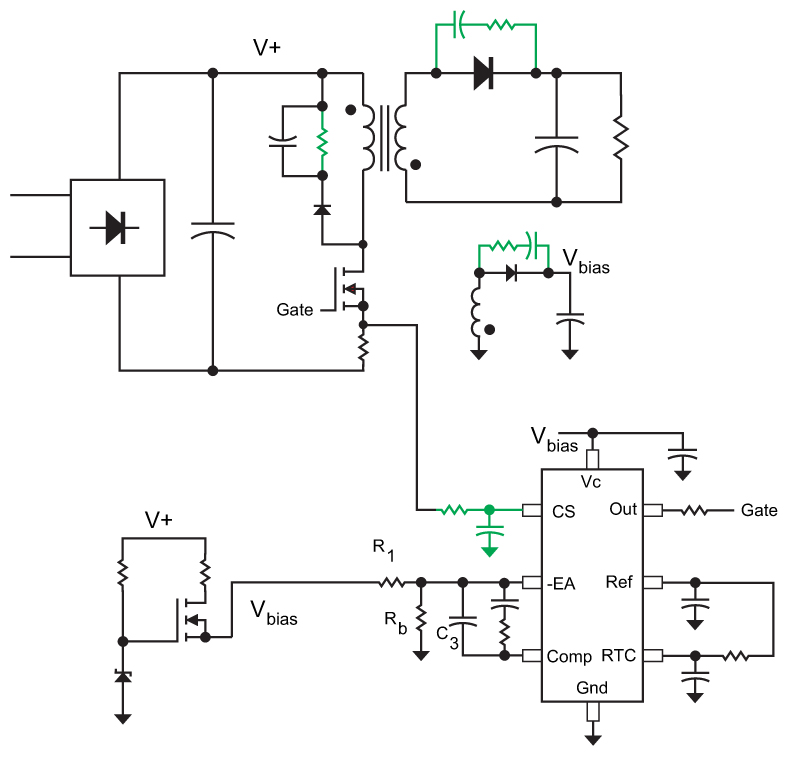 Figure 1: Schematic of the flyback converter. After the transformer is inserted, the elements in green have to be selected and tuned.
Continue reading this article?
COM_CONTENT_REGISTER_TO_READ_MORE_TEXT