[012] Switching Power Supply Noise
Designing noise filters on the output of power supplies, and using proper probing techniques to measure low levels of noise.
Introduction
Switching power supplies are inherently noisy. Large amounts of EMI are generated on both the input and output sides of the switching converter, and in most designs, the noise is not well characterized or controlled.
Switching Power Supply Noise
High-frequency switching power devices and diodes generate large amounts of EMI in all switching power supplies. On the input side of the converter, there are stringent limits on the noise that may be carried back to the AC power line, and these limits are extraordinarily low. The only way to meet the emission specifications are with two- or three-stage filters, carefully selected to attenuate the measured noise, and properly damped to avoid instability [1]. Both common-mode and differential mode filters are used to pass the EMI testing criteria.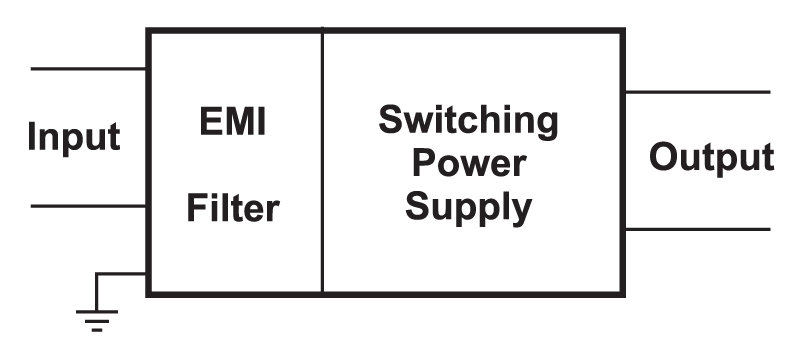 Figure 1: Power supply with EMI filter on the front end.
However, most power supply specifications for output noise are very poorly defined. People refer to peak-to-peak noise, rms noise, but rarely do they specify the noise in the same stringent way as the input. As a result, most switching power supplies put irresponsible amounts of noise on their output leads.
For many loads, this is not an obvious problem – the loads are either insensitive to the high-frequency noise, or they have been bypassed with capacitors to clean up the rails at the point of use.
There is no reason for power supplies to be so noisy on their outputs. Simple application of multistage filters provides very clean output with minimal cost, and should be applied in most situations. As microprocessor voltages drop, the susceptibility to noise increases, and the risk of weak standards on output noise are not worthwhile.
Measurement of Output Noise
Most engineers assess the output noise of their converter with an oscilloscope. A spectrum analyzer, used as for the input noise, would be more appropriate, but this is rarely done.
If you are going to use an oscilloscope to measure the noise, there are several precautions that must be taken. Figure 2 shows the standard oscilloscope probe test leads. A ground lead approximately 10 cm long clips to the ground of the circuit, and a spring-loaded barrel on the probe hooks on the test point. I always use the oscilloscope on its maximum bandwidth for these measurements to ensure that I am seeing all the components of the output noise.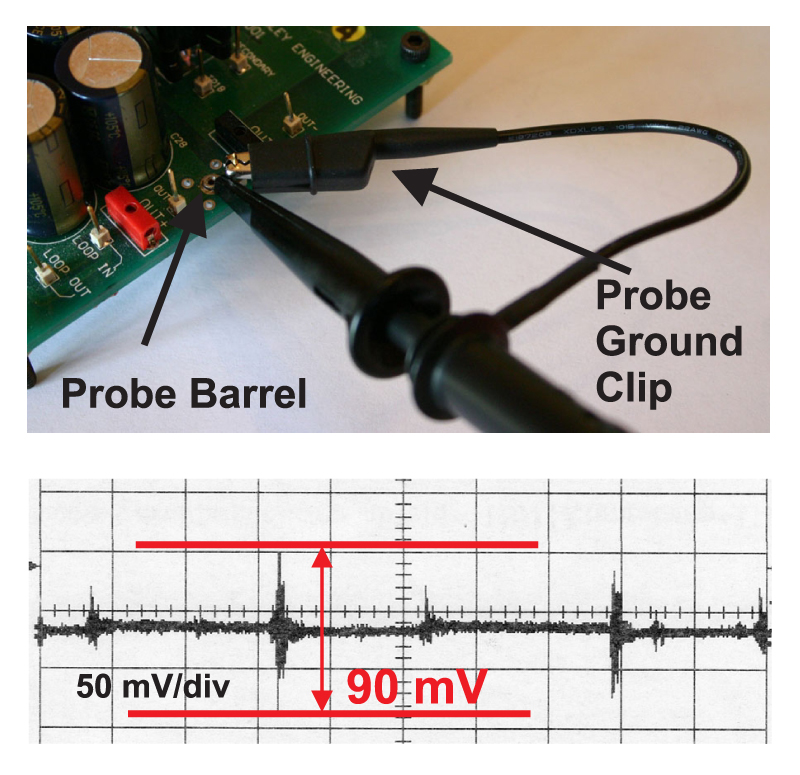 Figure 2: Oscilloscope probe with standard setup, residual ground noise.
Continue reading this article?
COM_CONTENT_REGISTER_TO_READ_MORE_TEXT